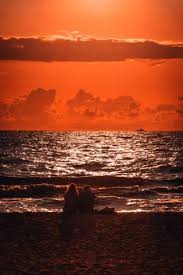 Natural Bridge is also known as Howrah Bridge, the name was given by local Bengalis. It is a natural rock formation in the form of bridge. This place is best to visit during low tides. To reach natural bridge you have to walk through sea shores which are rich in Marine life.
(Checkout from Hotel and proceed to Port Blair)
Neil Island(Shaheed Dweep) to Port Blair by Cruise or Ferry
Jetty pickup (Port Blair)
Our representative will receive you from the jetty and drop you at the hotel.
Chidiyatappu Sunset Point
White sand beach, clear water and sunset combine to make Chiriyatapu a perfect tourist attraction. The place also has a small zoo which will interest children. The best time to visit the place is around late afternoon so that you don't miss the serene sunset from the beach.
Evening shopping
You can do shopping of some shell arts, articles made of local stuff, species, handicrafts. We will provide you with a complimentary ride for shopping .Then we will drop you at your hotel.
Overnight Stay in Port Blair